"Love is a temporary madness. It erupts like an earthquake and then subsides. And when it subsides you have to make a decision. You have to work out whether your roots have become so entwined together that it is inconceivable that you should ever part. Because this is what love is. Love is not breathlessness, it is not excitement, it is not the promulgation of promises of eternal passion. That is just being "in love" which any of us can convince ourselves we are.
Love itself is what is left over when being in love has burned away, and this is both an art and a fortunate accident. Your mother and I had it, we had roots that grew towards each other underground, and when all the pretty blossom had fallen from our branches we found that we were one tree and not two.
-Captain Corelli's Mandolin"
I was going to post all about this yesterday but I had such an amazing day that I just couldn't do it.Yesterday my husband and I celebrated our anniversary! We have been together for seven whole years and we've been married for two! I can't believe how fast these years have flown by us. I couldn't ask for a better partner or father for my children. I am so lucky to have found my match at such a young age and I look forward to all of the years we have ahead of us. Nothing is better than realizing that you've become one tree.
 Tonight will be our seventh new years kiss and I know at midnight I'll be reflecting on all the years we have conquered together, as well as looking forward to all that 2013 will have to offer us and our family. 
Here are a few pictures from our little celebration last night, we had a fantastic time enjoying each others company and eating some killer food.
1.//
My husband surprised me with a Betsey Johnson sea turtle locket, I'm in love with it!
2.//
Blood Orange Cosmos and doodling before dinner.
3.//
We had three killer courses for dinner. The goat cheese stuffed peppadew peppers were amazing!
I hope that you all enjoy your New Years celebrations and remember to be safe! I will be bundled up with my wonderful husband and kiddos enjoying appetizers and watching the snow fall (finally)! 
Remember to link up to the GFC Collective and Happy 2013!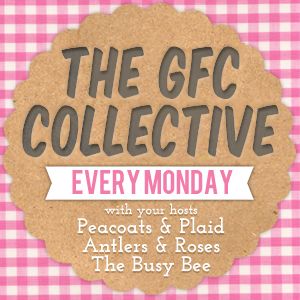 Welcome to the weekly "GFC Collective" party :) This is a link up for bloggers who want to gain followers and meet some awesome new bloggy buddies. I have met some pretty neat people by following them with GFC. It's so easy to keep up to date with all of my fav blogs :)
Not sure if this is the blog hop for you? Listen to what other bloggers have to say...
"Just to let you know, your blog hop is the best I've participated in for gaining new friends!!! I couldn't believe the results!! Thank you!"
- Danavee,
This Vintage Grove
Has the GFC Collective done wonders for your following? Let me know, shoot me an email at
peacoatsandplaid(at)gmail(dot)com