Happy Wednesday everyone! I hope you guys are doing splendid and ready for another set of my sponsors to let you in on the prizes they have contributed to my Birthday Giveaway!
The giveaway ends Friday, so if you haven't entered yet, go ahead and
enter now
! There are so many great prizes you could win.
These next two lovely ladies offered up some ad space for the winner! Ad space is always fantastic because it's a great way for your blog or business to be seen by different groups of people. The more your name is out there, the more people want to see what you have to offer!
I found Lauren's blog a little while back and I was hooked. I love her unique
sense of style
and all the
restaurant
and
farmers market
posts she does make me so hungry! I'm so glad that she decided to be a sponsor of mine and be apart of my birthday celebration! She has such a wonderful little corner of the interweb, go check her out!
She has offered up a Large ad space for the month of November! There are only two of these awesome spots available.Great visibility!
When is your birthday?
January 8th
What birthday memory really stands out for you?
Having a winter Birthday growing up in New York meant that a lot of my parties were canceled due to snow. I remember having a birthday at a Roller Skating rink and 3 kids showed up. I'm really happy that I live in the south now because my parties here are never canceled due to snow!
What's the best gift you ever received for your birthday?
I think it has to be the trip to Paris that my parents got me for my 16th Birthday. That can't ever be topped! I felt like a princess.
This lady is also offering up ad space on her blog to the winner! You will get a Large 30 day ad space if you win! Head on over and meet my fellow gypsy!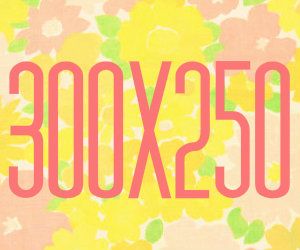 Which prizes from my giveaway are you most excited about? Which sponsors are new to you? Let me know!
Have a fantastic day!