giveaway
Sponsor
BIRTHDAY GIVEAWAY: PULPSUSHI&TEATREEVINTAGE
12:00 AM
Welcome to day one of my birthday giveaway extravaganza! First off, Yesterday I reached 100 followers, so thank you all very much! I have...
Welcome to day one of my birthday giveaway extravaganza! First off, Yesterday I reached 100 followers, so thank you all very much! I have two fantastic sponsors today that are offering up Ad space for one of you lovely readers!
If you still haven't entered the giveaway,
enter here
!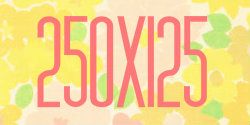 She has provided a large 30 day ad space over on her blog!
"Ad appears above small ads and you will get a Feature blog post with the option of a giveaway. I will also help promote any sales or giveaways you may be having in your shop and/or blog. Your ad will also appear in my e-newsletter for the month. The ad can be for your blog or business."
This is a great prize for all of you bloggers out there that want to promote your site or shop!
When is your birthday?
My birthday is December 19th
What is your Standout Birthday memory?
Getting dumped by my boyfriend. Boohoo, I'm over it ;)
What is the Best gift you ever received
?
It's hard to recall because Christmas and my birthday are so close, that presents seem to mesh together I can't remember what I got when. But my best present even continues to be my first bicycle when I was little girl, it was called the Pink Lady :)
At the *beginning* of the month, I'll feature an individual post about the Large (Featured) sponsor! The post will include:
♥ My favorite photos (5 total) from the winner's shop/blog (Photos collages always link back)
♥ Winner's shop/blog name added to the photo collage
♥ An introduction to winner and/or shop/blog
♥ My top 3 favorite posts/items from winner's blog/shop
♥ Winner's social media links under the introduction!
♥ An option for a guest post
♥ An option for a giveaway, interview, or other fun project
♥ Tweeted about, referred to in posts and receives lots of other social love via (Pinterest, FB, ect.)
April 23rd! ((Tauruses represent!))
What birthday memory really stands out for you?
23 was of course my "golden" year and my friends and family went out of their way to make it special for me. I chose to work that day and I wore a golden outfit on purpose. When I approached my cubicle (which I shared with 2 other awesome people) - I noticed that I couldn't get in! They went crazy with confetti, streamers, balloons, signs and other decorations. It was like a spiderweb! My entire side of the cubicle was covered in streamers. There was glitter in my keyboard. It was insane, I loved it. After work, my family made me a vegetarian spread and bought me 23 gifts. Each was a little something or other and each was incredibly meaningful. Later that night, a rather large group of my friends joined me for drinks and celebration. We got a photo of all of us drinking out of one gigantic beer. It was definitely a birthday I'll never forget!
What's the best gift you ever received for your birthday?
Oh, there have been so many. In fact, each gift I've ever received is special to me. I know that sounds
cliché
, but it's true. Buuut, the most
recent
gift that I absolutely adore and use 24/7 is my iPhone. My boyfriend bought it for me this past April and I haven't put it down since. (I think he kind of wishes that he never bought it! Hehe)
Hope you Check these ladies out!