I am so behind today it's unbelievable!
I've been working on some pretty awesome projects that I'll be sharing with you guys shortly and I sort of stopped my life to work on them, hence being a little behind on posting.
Today I thought that I would continue my Style Icon series for an ultimate Sixties Sunday//Music Monday dose of awesome. The next lady in the series has always been a huge influence on my style. I went through a pretty serious flower child phase that lasted well over half of my life and I worship this next icon.
Grace Slick
was the singer of Jefferson Airplane and did some solo music as well. In the 1960's she was a power house in the psychedelic rock world. Her voice is seriously on another planet. Grace had killer style back in the day, the perfect mix of 1960's fashion and a bohemian /middle eastern vibe. I love the bell sleeves, paisley prints, and of course, fringe.If you haven't experienced the insanity that is Jefferson Airplane I encourage you to have a listen. Prepare to have your mind blown.
source.
source.
source.
source.
source.
Also dont forget to link up to The GFC Collective and meet some amazing new blogging friends. Have a groovy day!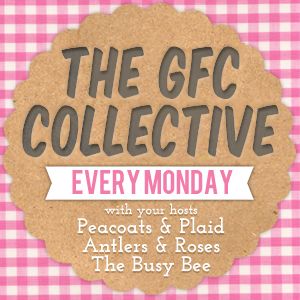 Welcome to the weekly "GFC Collective" party :) This is a link up for bloggers who want to gain followers and meet some awesome new bloggy buddies. I have met some pretty neat people by following them with GFC. It's so easy to keep up to date with all of my fav blogs :)


Not sure if this is the blog hop for you? Listen to what other bloggers have to say...
"Just to let you know, your blog hop is the best I've participated in for gaining new friends!!! I couldn't believe the results!! Thank you!"
- Danavee,
This Vintage Grove
Has the GFC Collective done wonders for your following? Let me know, shoot me an email at
peacoatsandplaid(at)gmail(dot)com
and our lovely co-host for the week
...want to co-host? Email Bre at peacoatsandplaid(at)gmail(dot)com