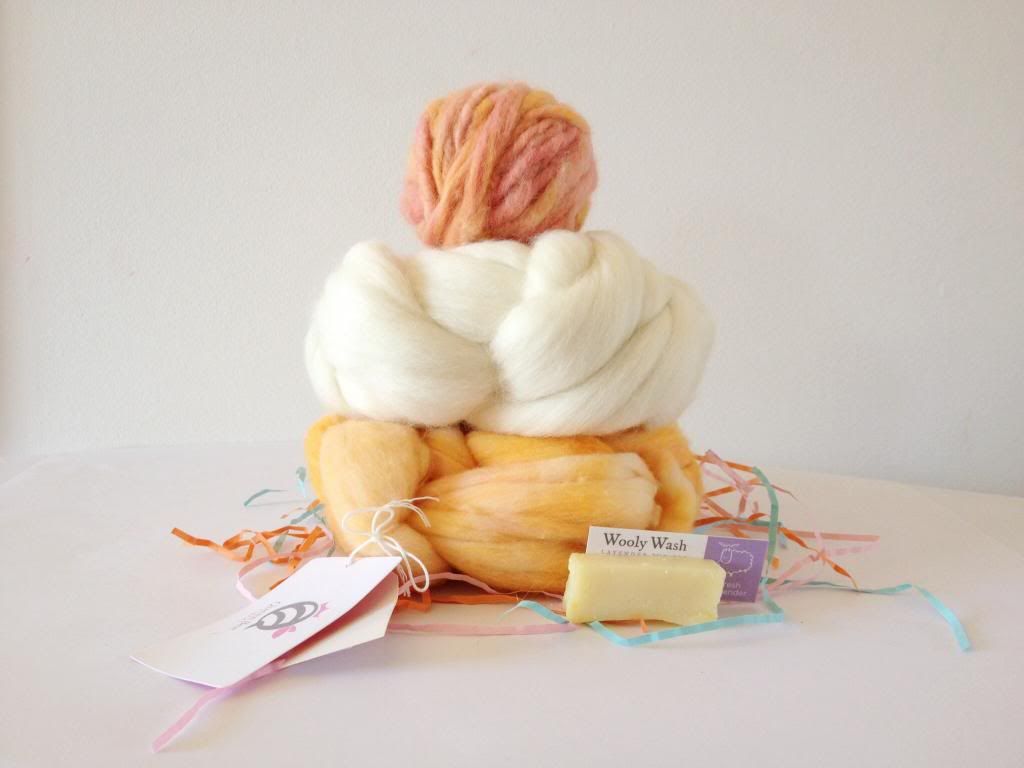 Recently I took up hand spinning my own yarn! I've been wanting to try it out for a long time but finally I got an excuse to actually pick up a spindle. My father's alpaca are being sheared and I'm going to be getting a portion of the coat to turn into roving for yarn. Before I got my hands on the pretty alpaca fiber I thought I should practice on some "store bought" roving. I found the above wool over at
Queen Bee Fibers
, naturally I liked a lot of their products because well...bees. I bought an orange creamsicle roving, a pink sherbet roving, and a white wool that I want to dye myself. They even through in some wooly wash for me to try, it smells like lavender and heaven, I'm excited to use it!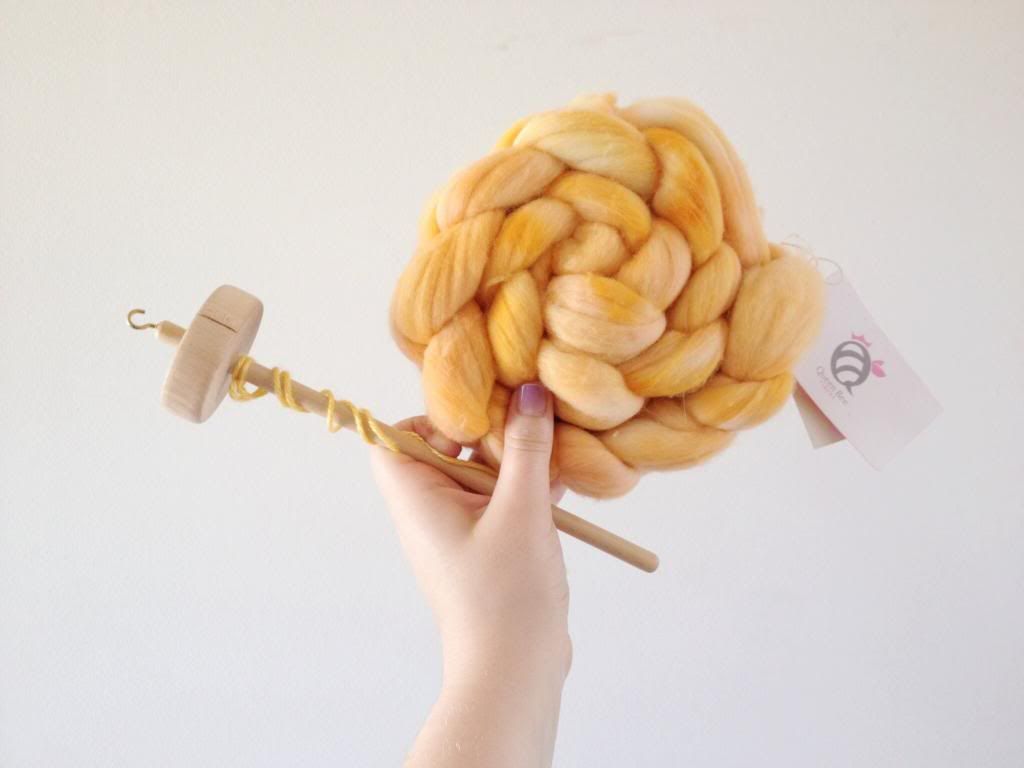 I purchased a spinning kit that included a drop spindle so I was ready to make my own yarn! You can find a similar kit
here
! I watched several great tutorials on how to spin yarn via YouTube and then I took a whack at it! At first the motions are pretty awkward but I got the hang of it fairly quickly and spun a ball up in no time.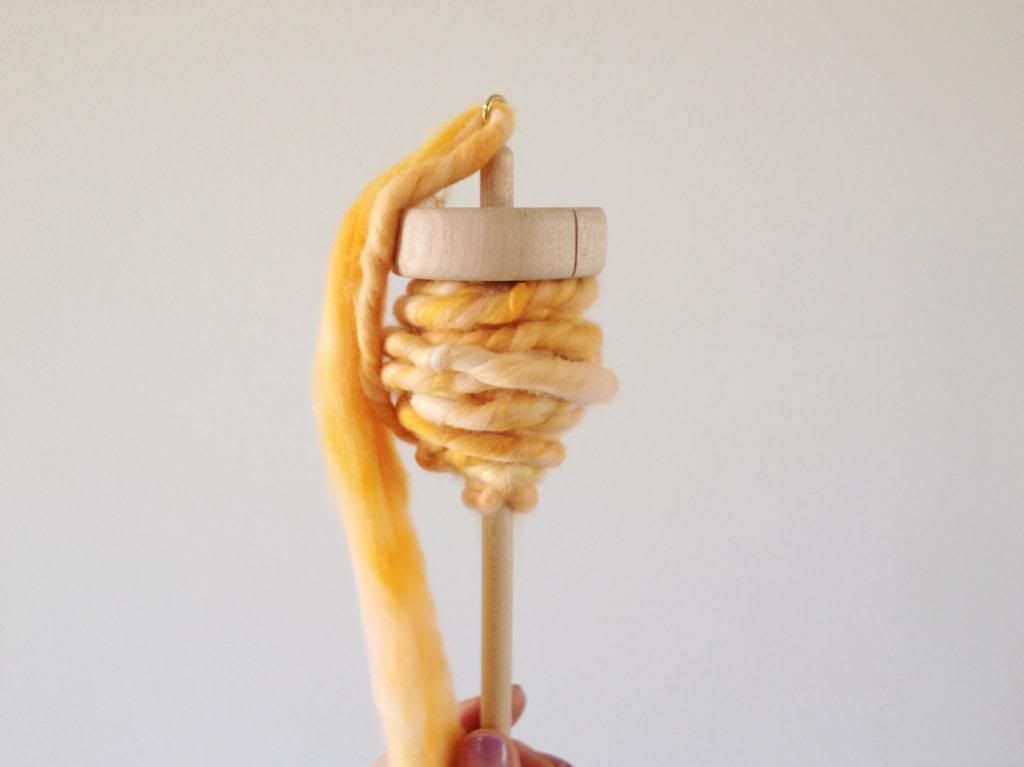 I started off spinning a fairly chunky yarn and I loved the way it turned out, the colors are so beautiful when they are twisted together. I think this yarn is going to knit up perfectly. I'm going to try and practice spinning more often and maybe eventually I'll invest in a wheel so I can spin with more ease. There are so many fun possibilities when it comes to spinning fiber.
My next project is dying and hand painting! I'll definitely be sharing my process here! Have you ever spun your own yarn? If you haven't and you're a yarn junkie you should give it a try!